Since 1993, over $6.4 mil Dollars Distributed  |  More than 2300 TTL Members  |  During Covid-19 Assisted in over $400k in Insurance Premiums
Take the Lead News & Newsletters
See what is happening with Take the Lead with our lastest news and online member newsletters.
Sign Up For Our Online Newsletter
Who We Are
Take the Lead was founded in 1993 as a not-for-profit foundation under Section 501 (c)3 of the Internal Revenue Code dedicated to provide direct services, support and care for all qualified participants in the sport of dogs who suffer from the devastating realities of life-threatening or terminal illnesses, and to provide temporary emergency assistance to those affected by civil disasters such as fires, floods, earthquakes and the like. 
What We Do
Take The Lead provides direct services, support and care for people in the sport of purebred dogs who suffer the devastation of life-threatening or terminal illness. Perhaps no one can describe who we are and what we do better than someone we have helped along the way. Our mission also includes the ability to provide temporary emergency assistance to those affected by civil disasters such as fires, floods, earthquakes and the like.
Getting Involved
We welcome your support. Take The Lead relies upon membership, donations and fundraising events held around the country.
There are many ways that you can help: through your donations, by becoming a member and being a participant in fundraising events.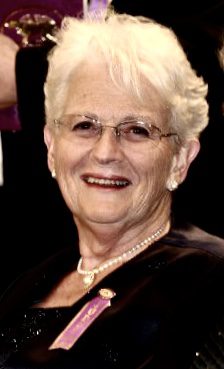 Pat and I were friends for 63 years. We were in college at Boston University at the same time, becoming sorority sisters, and dog enthusiasts.
We began our dog careers in 1968 when we both acquired Dobermans and became involved in conformation showing. We apprenticed with J. Monroe Stebbins who was a well-known professional handler at that time. We worked shows with Steb and deepened our involvement with the sport.
I went onto a career in professional handling while Pat became involved in breeding German Wirehaired Pointers. She later became a delegate to the AKC and was subsequently elected to the AKC Board of Directors. She ultimately received the AKC Lifetime Achievement Award.
During that time Pat was contacted to help in founding and organization that would provide financial support to members of the fancy suffering devastating medical events and overwhelming expenses. The result of those efforts was Take the Lead, a not for profit group, dedicated to helping members of the fancy facing the overwhelming costs of medical care.
Pat was honored to judge at many prestigious events including several group assignments at Westminster, but the success of Take the Lead in developing into a successful charity and invaluable benefit for the fancy was, in her heart, her most meaningful accomplishment in dogs.
Her friend,
Terry Hundt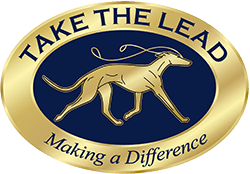 Join us in making a difference within our community by becoming a Take the Lead member.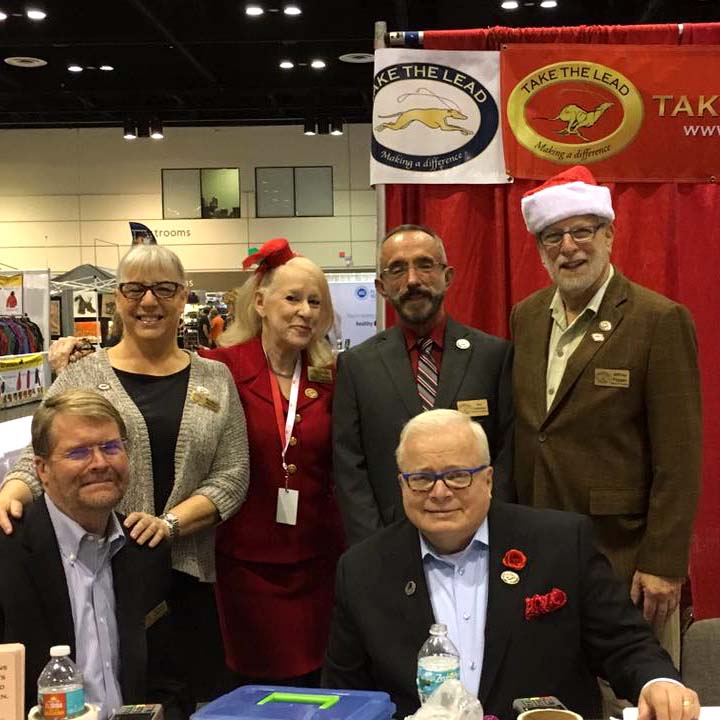 1993
We originally began simply to lend a level of support to those impacted by the AIDS epidemic.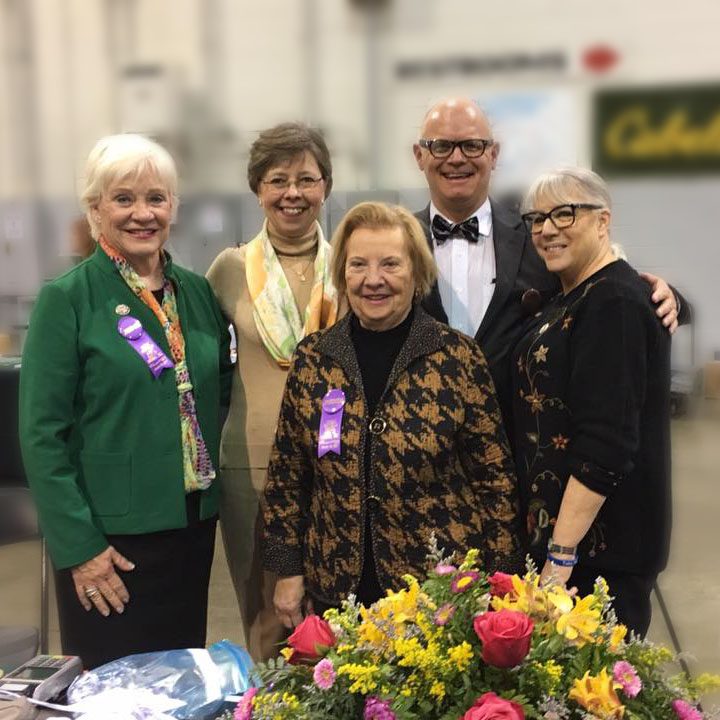 September 1993
The First benefit cocktail party was held during the Westchester weekend in September of 1993 where we raised approximately $35,000.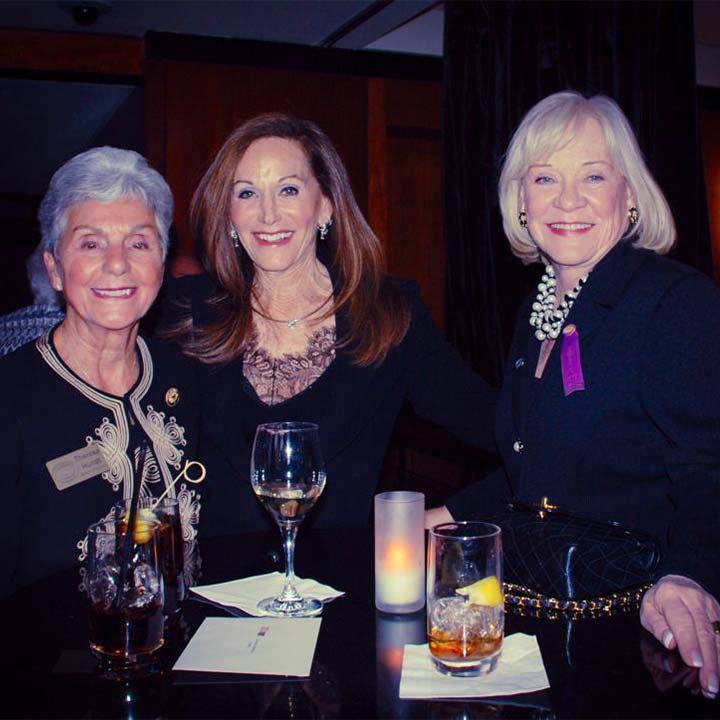 1994
Our first applications for assistance were received and we immediately began making distributions paying medical insurance premiums, funeral expenses as well as other non-medical bills.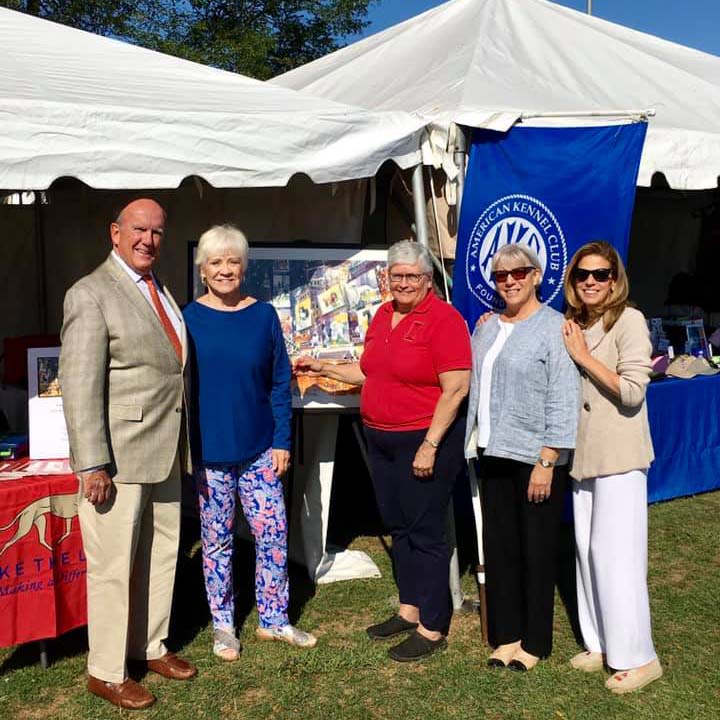 1995
Established a permanent restricted fund and determined that up to one half of each year's net income would be placed in it.
Testimonials
A few words from those we have impacted
I needed to focus on fighting cancer and there was only one way to do that and Take the Lead provided the way......Thank you Take the Lead for fighting with me. I could never have done it without you.
Take the Lead's action along with my dear friends, gave me peace of mind to concentrate on healing. The months they stepped in and made all the. I am eternally grateful.
In 2010 I was diagnosed the Ovarian cancer, stage 3. As if dealing with that kind of life threatening diagnosis and facing major surgery and subsequent treatment wasn't scary enough, I am self-employed with no disability benefits, so I knew I would not be able to pay my rent. Several friends recommended that I contact Take the Lead. I did just that, and following a short approval process, with the help of Take the Lead, I no longer had to worry or be concerned about my living expenses during treatment. I was able to focus all of my attention on my recovery. I really don't know how I could have gotten through it all without this wonderful organization and the peace of mind they gave me. Today I am in remission and back to training and competing with my dogs.
At the age of 39 I was diagnosed with Non-Hodgkins Lymphoma and was in stage 4. The shock and devastation of finding out I had cancer and then the thought of not being able to work sunk in. It was suggested by 2 dear friends that I reach out for help from Take the Lead.....the relief of knowing my bills for daily living were not going to be a burden on me and I can't thank Take the Lead enough for the help and assistance they gave me at a time of unexpected need. Cancer free now and the love of pure bred dogs still runs through my blood and I thank everyone for supporting this wonderful organization.
Awards
Recognition within the Community
Apply for Assistance
We provide direct services, support and care for those in the purebred dog community who were facing the devastating challenges of a life-threatening or terminal illness.  In addition, we are now able to provide assistance in cases of civil disasters.