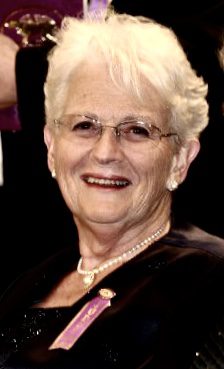 Pat and I were friends for 63 years. We were in college at Boston University at the same time, becoming sorority sisters, and dog enthusiasts.
We began our dog careers in 1968 when we both acquired Dobermans and became involved in conformation showing. We apprenticed with J. Monroe Stebbins who was a well-known professional handler at that time. We worked shows with Steb and deepened our involvement with the sport.
I went onto a career in professional handling while Pat became involved in breeding German Wirehaired Pointers. She later became a delegate to the AKC and was subsequently elected to the AKC Board of Directors. She ultimately received the AKC Lifetime Achievement Award.
During that time Pat was contacted to help in founding and organization that would provide financial support to members of the fancy suffering devastating medical events and overwhelming expenses. The result of those efforts was Take the Lead, a not for profit group, dedicated to helping members of the fancy facing the overwhelming costs of medical care.
Pat was honored to judge at many prestigious events including several group assignments at Westminster, but the success of Take the Lead in developing into a successful charity and invaluable benefit for the fancy was, in her heart, her most meaningful accomplishment in dogs.
Her friend,
Terry Hundt