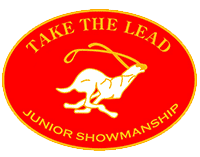 Please fill out the form below to complete your Junior Membership and receive your membership pin.
Take the Lead was established in 1993 to provide direct services, support and care for those in the purebred dog community who were facing the devastating challenges of life-threatening or terminal illness.  In addition, we are now able to provide assistance in cases of civil disasters.  (See our website for additional information).
As of 2021, Take the Lead has over 2,300 members and has distributed more than 6.4 million dollars.
Take the Lead has a monumental task and responsibility to provide unique and critical services to the community of purebred dogs  By becoming a member or renewing your past membership, you ensure that we can continue to provide this essential support to our most vulnerable friends. You give back to the sport what is very likely a fraction of the pleasure it has given you over the years.
Please demonstrate your commitment to our effort. The enclosed membership card is for your convenience.  I do hope that I can count on you as a partner in strengthening our wonderful community.
Sincerely,

Pamela G. Beale, Chairman